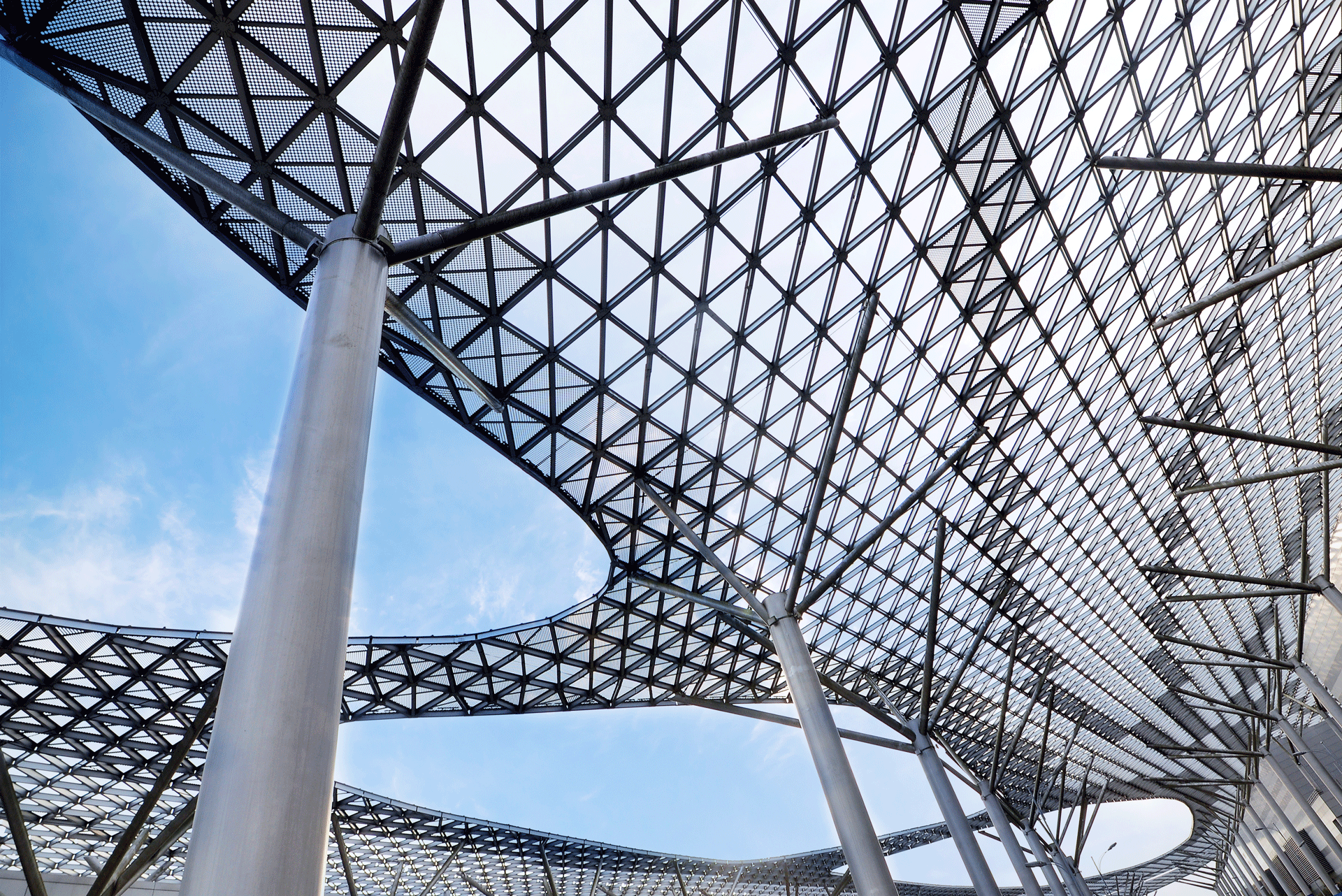 Structural Steel Building
A structural steel building is a metal structure which is fabricated with steel. These buildings are used for a variety of purposes throughout world. Steel structure building are hot rolled and welded steel structures designed for use in heavy industries, oil and gas industries, power plants, petrochemical industries, high rise commercial buildings, shopping malls, office buildings, hospitals etc. Although the basic structure of each building is similar however there can be different requirements for column grid, exterior/interior design and other customer requirements.
We supply highly innovative steel structures and are looking forward to enhance our services in order to serve the needs of wide range of customers. The construction process of a steel building is much more convenient and less expensive than conventional method of construction.
Steel buildings are highly beneficial architectural structures as they not only have a longer lifespan but also more endurance than conventional concrete buildings. Steel Buildings have brought a revolutionary change in the construction industry due to its reliability, stability and material strength.
We believe in a dynamic approach to our services and offer services with following 3 advantages.
Cost effective: We offer cost effective building solutions to our clients whether working on standalone buildings or integrating with traditional buildings such as apartment blocks.
Site Installation: We offer on-site installation services to our clients to achieve the best possible final results. Our highly skilled and trained workers ensure that all steps carried out in construction phase run as efficiently and smoothly as possible.
Design & Drawing: We have a dedicated team of employees who specialize in 3D modelling programs to design our structures according to the requirements of clients.